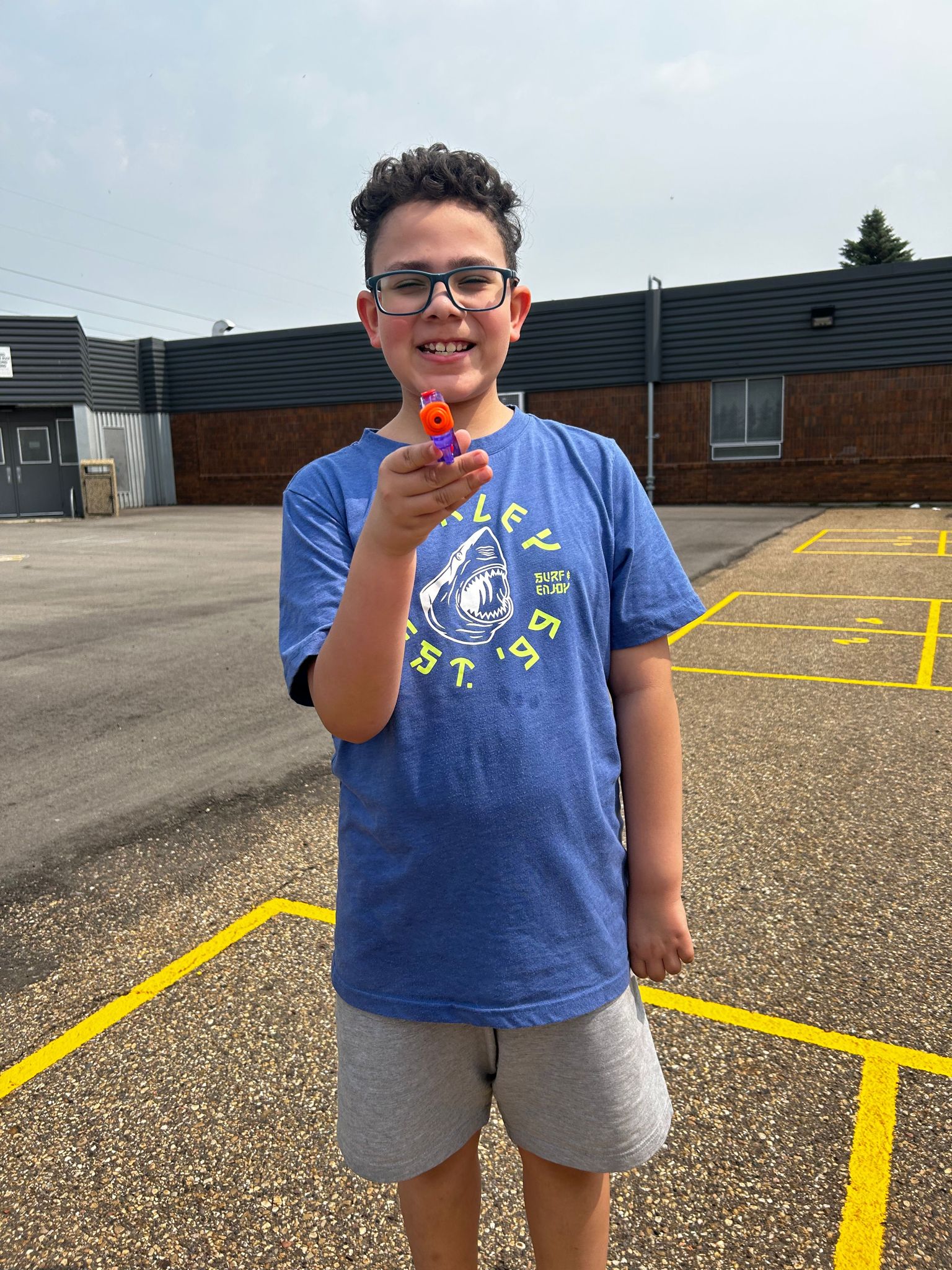 Goderic's intelligence shines through with his detailed knowledge of space and geography. Need to know more about planets, stars and solar systems? Goderic's has you covered!
Goderic shined at summer camp.
For Goderic's family, they noticed how much having a routine and itinerary helped him. They have incorporated some of these practices at home to support Goderic in learning patience and routine.
"Goderic is more understanding of
time limits. He understands now when something is coming, such as saying, 'we will be doing this tomorrow' or 'later this week'. Before, it frustrated him if something was not happening right away."'
WE NEED YOUR HELP
Help us help more kids like Goderic- every dollar makes a difference!