Our AdaptAbilities family understands that some participants are more comfortable in their own home than at the centres.
We also take into consideration the fact that not everyone has the means to get to our centres, which is why we offer unique in-home services to ensure all our participants can grow, succeed, and belong.

Our Community Specialists are trained to provide in-home respite services for families to suit their unique needs.
Our programs are designed for children, youth and adults with:
Autism Spectrum Disorder (ASD)
Down Syndrome
Fetal Alcohol Spectrum Disorder (FASD)
Learning Disabilities
Anxiety Disorder
Obsessive Compulsive Disorder (OCD)
Cerebral Palsy
Tourette's Syndrome
Attention Deficit Hyperactivity Disorder (ADHD)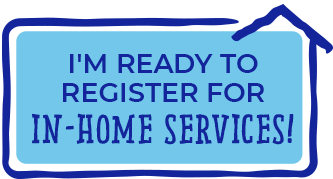 IN-HOME SERVICES INCLUDE: