Introducing Haroon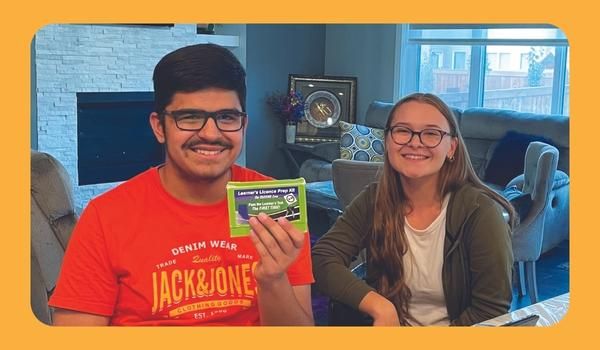 Getting your driver's license is a rite of passage for most teenagers, but for 15-year-old Haroon, passing his learner's exam is a significant accomplishment. Haroon has learning challenges and has difficulty remembering details. 
Today, Haroon is matched with his AdaptAbilities Community Specialist, Jessica. They spend time together and Jessica has taught Haroon how to reduce his frustrations by breaking down tasks and goals into simple, achievable steps. Together, they follow Haroon's daily self-assessment to review how many goals he has already achieved.
This helps Haroon focus on problem solving and makes it easier to move forward.
Passing his driver's license test is key for Haroon because his future dream job is to be a bus driver.
The positive changes that AdaptAbilities has made in Haroon's life are remarkable! His parents are so proud of his progress, especially in reading, writing and solving practical problems in daily life.
We need your help to continue supporting individuals like Haroon!
Every dollar makes a difference! Please help us raise $50,000 by December 31!