February 1, 2022
Chris Hamilton Donor Spotlight
One of the ways our donors come to support AdaptAbilities is through seeing firsthand how our programs make a difference. Having a daughter involved in our programming as a participant inspired Chris Hamilton to become a regular supporter. Since 2008, Chris Hamilton's frequent donations have helped us continue to make an impact on participants and their families' lives.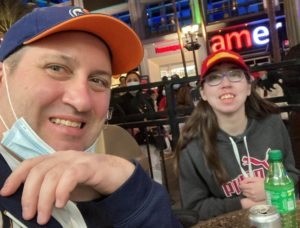 Support for individuals with disabilities and their families is close to Chris's heart. Watching his daughter spend time with friends and benefit from our activities has brought home how important AdaptAbilities' mission is.  He knows how significant the welcoming and inclusive space that AdaptAbilities offers is to the community and the importance of the support given through programming. Our programs help build confidence and self-esteem in participants and chances to make life-long friendships!
Working at EPCOR Utilities, Chris sees every day how important safe, reliable service is. The company provides the electricity and water services that Edmontonians rely on. It's EPCOR'S values and sense of social responsibility that Chris admires the most. EPCOR is deeply involved in community causes. In 2020, they launched their Heart and Soul Fund to provide pandemic relief and recovery funding. So far, EPCOR has given $3 million in Heart and Soul funding, which is in addition to the $1 million the company provides in community support every year. They also encourage their employees to be socially-minded.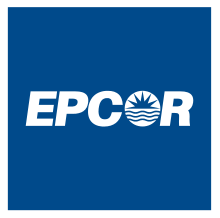 Chris's passion for social cause also flows into his work life as a long-time EPCOR employee. One of the ways EPCOR encourages community service is through its Helping Hands Grant. When employees have volunteered a minimum of 30 hours, EPCOR recognizes their efforts by awarding $300 to an organization of the employee's choice. Several of these grants have been awarded to AdaptAbilities, thanks to Chris. Outside of the grant, EPCOR also allows employees to make regular donations directly through payroll deductions. Chris generously gives monthly through United Way's Annual campaign, another cause EPCOR supports.
Outside of work, Chris volunteers as a hockey and soccer coach. He shows how in every facet of our lives we can give back to the community! Thank you for the continuous support to AdaptAbilities and your community, Chris.