August 10, 2023
Clinton's Community Impact
Meet Clinton! Clinton attends the Community Connect Program at the Orange Hub. Clinton's interests include community exploration, where he likes to visit the University of Alberta and MacEwan campuses and see what learning opportunities they have. He also enjoys fitness – every morning, he completes his exercise routine faithfully in the sensory gym!
Anyone who knows Clinton recognizes that he is incredibly passionate about helping others! He is always willing to try new things if it involves contributing to his community. He likes to centre his week around activities that involve volunteering, always saying yes to the opportunities that arise!
Clinton feels a strong sense of responsibility and values being reliable, consistent, and hardworking. He also brings these values into his friendships, where he is always wanting to support his peers when he can.
He admires those who study in the health care fields and is passionate about following in their footsteps. Currently, Clinton volunteers with the Steadward Centre's Sit to Be Fit program at the University of Alberta, where he helps others in a physical rehabilitation program.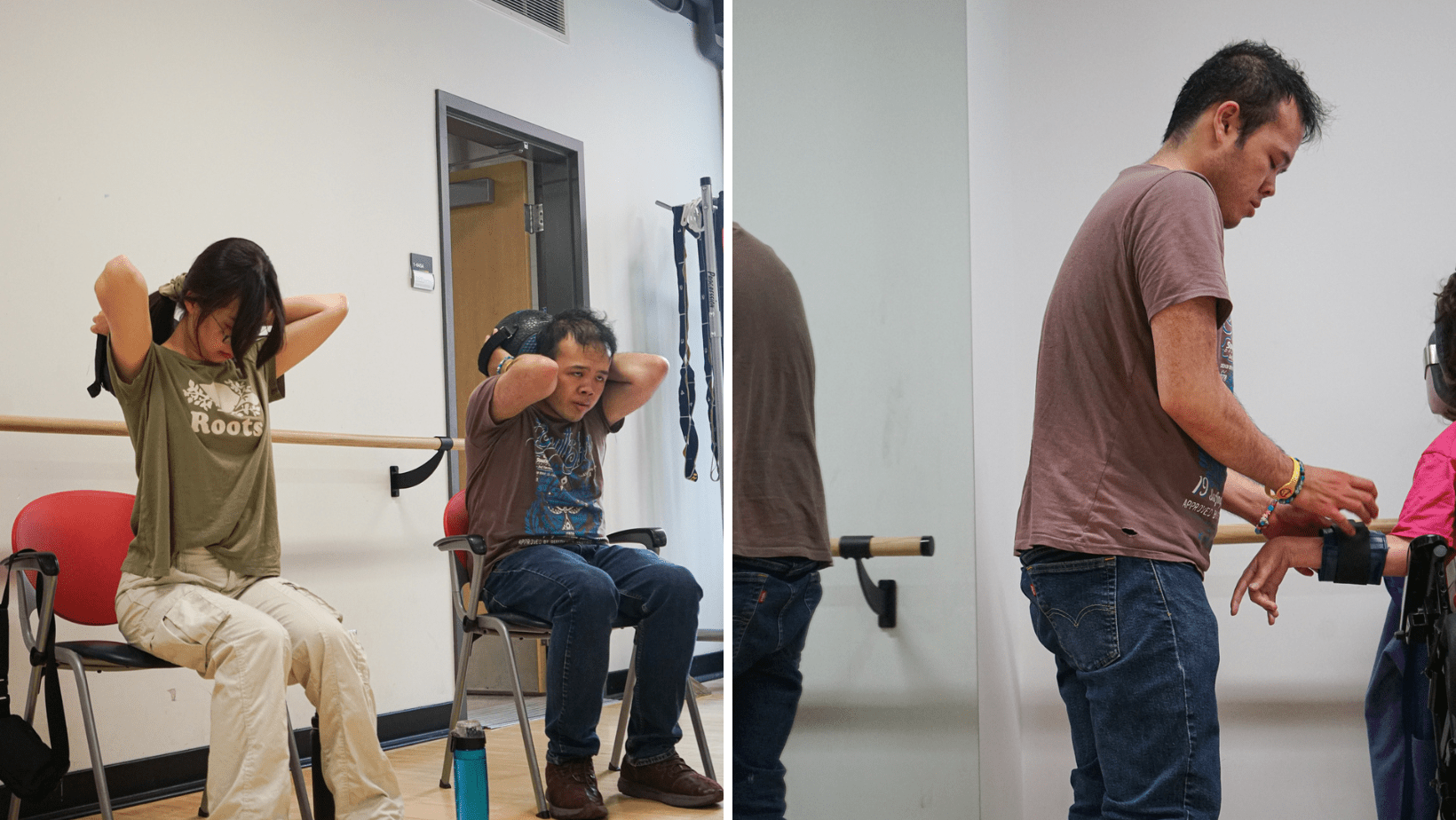 Clinton is also involved with the Mustard Seed and volunteers his time sorting, and categorizing incoming donations to ensure they are in good condition for recipients. He continuously does a great job and was gifted a sweater for his hard work!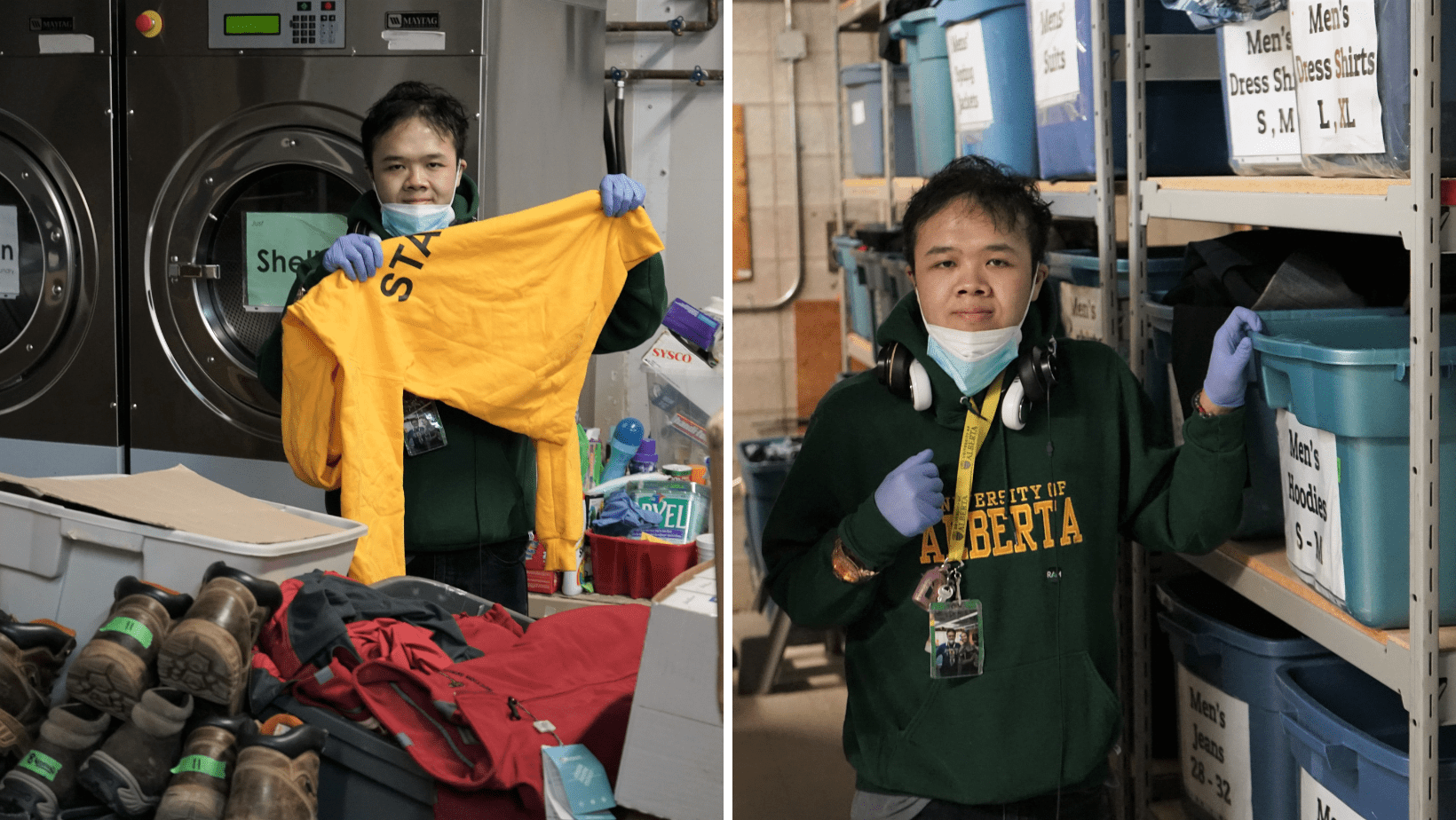 Clinton is dedicated to volunteer opportunities he takes part in and is building up his resume to work towards his goals of employment. His contributions to the community create a lasting impact. Way to go, Clinton!