February 15, 2023
Doug's Impact is Substantial!
Meet Doug! Eight years ago, Doug began watching hockey and became a huge fan of the sport! Doug started going to the hockey arena to volunteer and worked his way up in duties, including overseeing opening the gates and working the penalty box. Now, Doug works as the Equipment Manager for the Southside Athletic Club and is a very important part of the team. With his passion for hockey at large, Doug's speeches to the players inspire them to play their very best!

Doug partakes in AdaptAbilities' Community Connect programming at Orange Hub during the week. Along with other participants, Doug has volunteered at The Mustard Seed assisting Warehouse Supervisors by unloading, sorting, and categorizing incoming donations to ensure they are in good condition as well as folding clothing and loading donations going out to shelters. Volunteering has given Doug many responsibilities and helps increase his independence all while making an impact!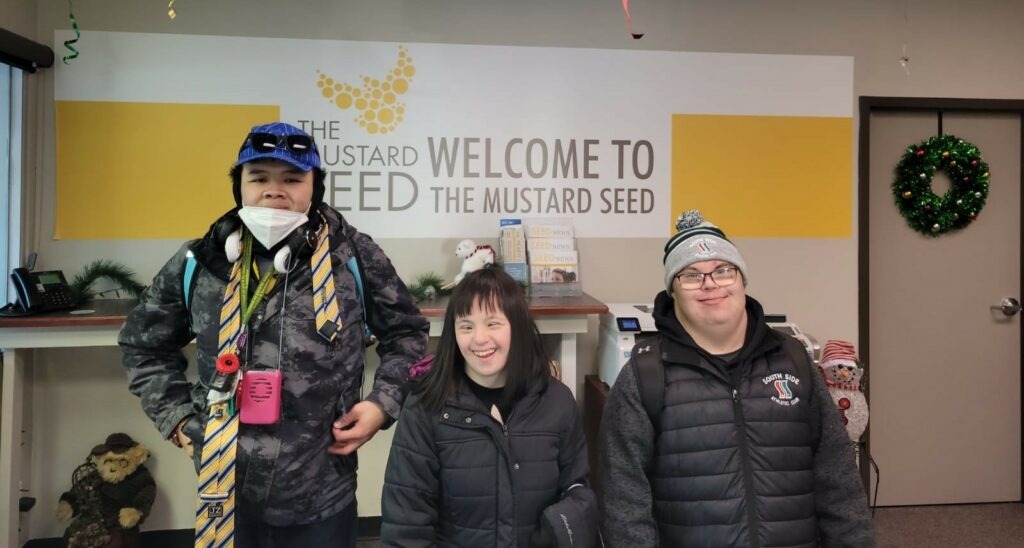 Whether he is on duty as Equipment Manager at the Hockey Club or volunteering through programs, Doug has had a significant role in community involvement.
AdaptAbilities is incredibly proud to witness the amazing individual Doug has become and is excited to see what is in store for him in the future!