July 26, 2021
Introduction to Jacob
Meet Jacob! Jacob enjoys watching Mike Holmes on HGTV, jamming out to rock and roll music, and watching his favourite wrestlers on All Elite Wrestling. He is a hockey fanatic, and is usually decked out in Washington Capitals gear. You'll most likely find Jacob working out with his personal trainer on Zoom, catching the ETS bus to the Orange Hub or working at his new job!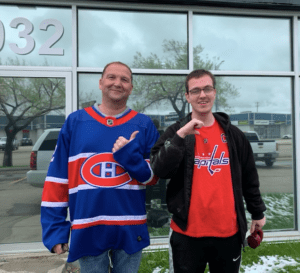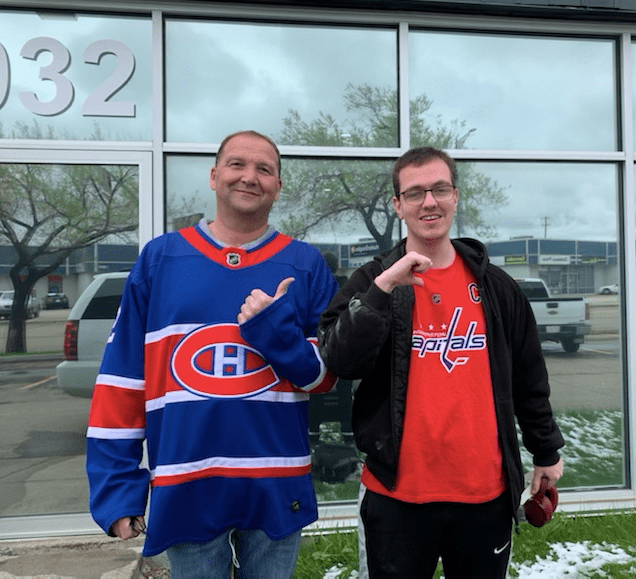 As part of the Community Connect program, Jacob was able to explore his interests and find a job that is meaningful to him. This opportunity allows Jacob to showcase his strengths while supporting his growth and development. He created a resume and learned valuable interview skills to prepare him for employment opportunities.
As a result of Jacob's dedication to his goal, he is now a Maintenance Labourer at Pagnotta Industries. Jacob is learning useful skills like how to operate tools and how to build concrete foundations. He has found a job that he enjoys, gives purpose to his day, and builds his confidence as a working adult.
Jacob has developed new relationships in his workplace. His supervisor, Real, said, "Jacob has brought us happiness in a very special way. We can all see the joy and delight he takes in his accomplishments and that joyfulness is contagious at Pagnotta Industries. Thank you for being a part of our team, Jacob!"
We are enthused to celebrate Jacob for his many milestones in the last year at AdaptAbilities. Way to go Jacob!