June 21, 2021
Meet Caity!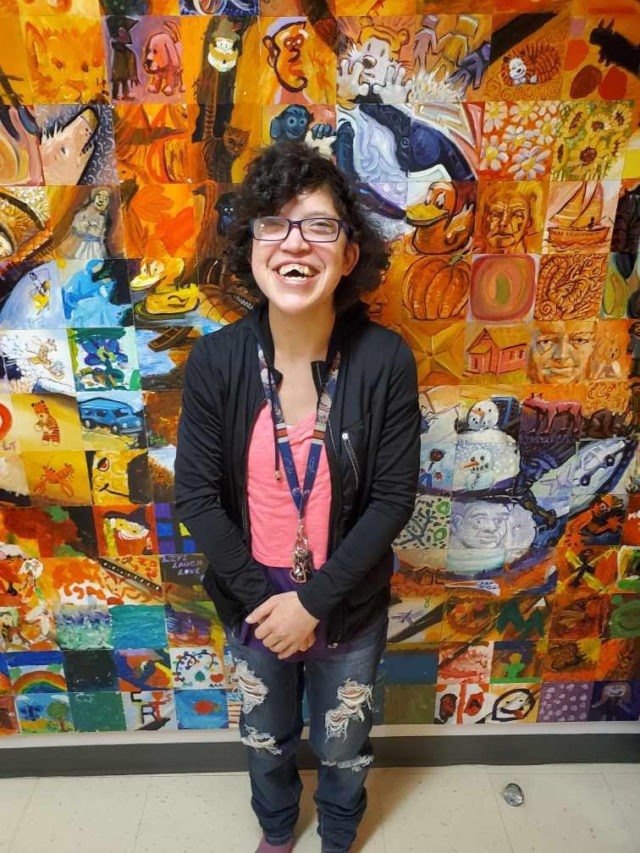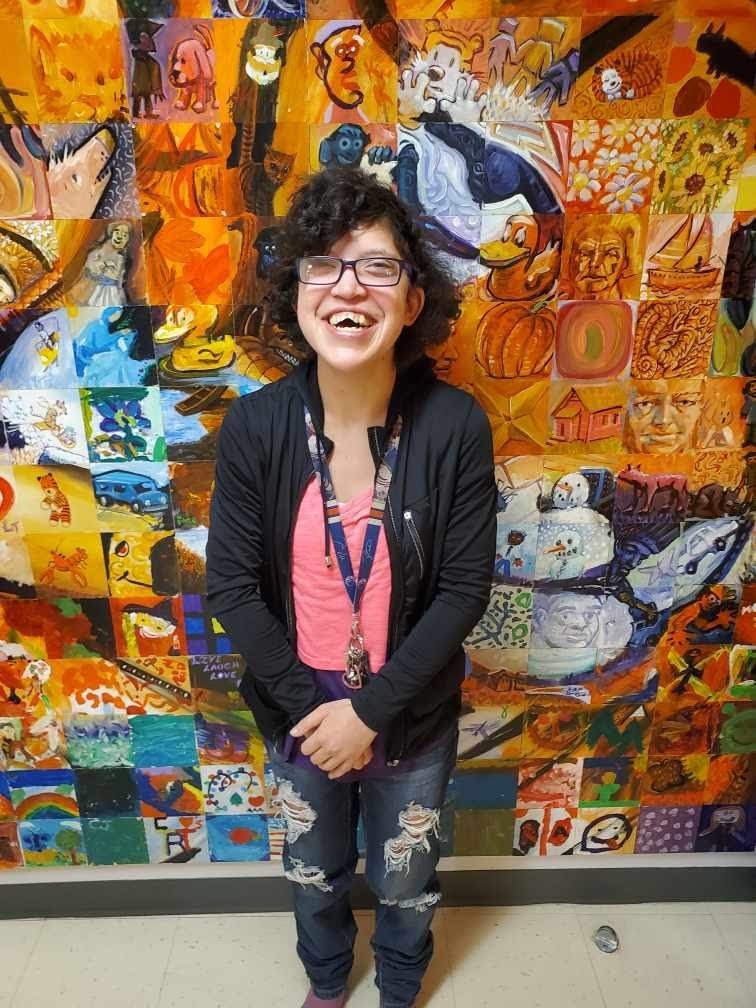 Introducing you to Caity, a friendly, kind, loving young lady.
Caity is the first person to greet you at the door at the McKernan Centre with a COVID-friendly elbow bump! She easily makes friends and has an energy that makes everyone around her smile. Caity enjoys trying new things, playing with her two cats Socks and Trouble, and hanging out with all of her friends. She loves her TV shows, the colour purple, and most of all her family.
Caity is a proud volunteer within her community, pre-COVID she would spend her time at the Edmonton Humane Society and Bisset School. Caity joined the AdaptAbilities team in the fall of 2020 as one of our Online Delivery Personnel. She adores her job and is proud of her accomplishments Caity lights up when she talks to her friends and staff at the McKernan Centre about her job.
When Caity began at AdaptAbilities in 2017, she struggled to find her voice and tell others when she was upset because of her shyness. One of her goals was to discover how to stand up for herself and set boundaries with others by learning to say "no" sometimes. Today, she has no problem vocalizing her feelings or making compromises with her peers when deciding on activities.
Caity is not defined by her developmental delay. She has grown tremendously into the bright, positive young woman that she is today. She continues to work hard at the McKernan Centre and through our Community Connect program to reach her goals, contribute to her community and make many friends along the way!
If you ever have the privilege to meet Caity, she is "sunshine in human form". Her adventurous spirit is inspiring to everyone and watching her blossom is exciting to see!