October 1, 2018
Orange is the New Awesome!
Say "Hello" to the Orange Hub!
Summer has officially wrapped up (and the recent snowfall in Edmonton has quickly reminded us of that!). Now that Hearts in Action is over and Year Round Programming is back in full-swing, we want to introduce you to our newest location, the Orange Hub!
At the beginning of November, AdaptAbilities will officially welcome our participants to the new facility. We can't wait to welcome our families and our participants to this beautiful new space and spread our AdaptAbilities reach across the city of Edmonton.
Orange Wha-?
Formerly known as the MacEwan University West Campus, the Orange Hub is a centre for non-profit groups that offer programs and services in the arts, recreation, wellness and learning sectors. This accessible space will boast two classrooms for programming, including a Gross Motor & Snoezelen Room thanks to support from the Edmonton Community Foundation, a Sensory Room, thanks to support from the Children's Ability Fund, and a classroom space that will mirror McKernan Centre.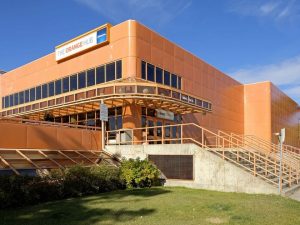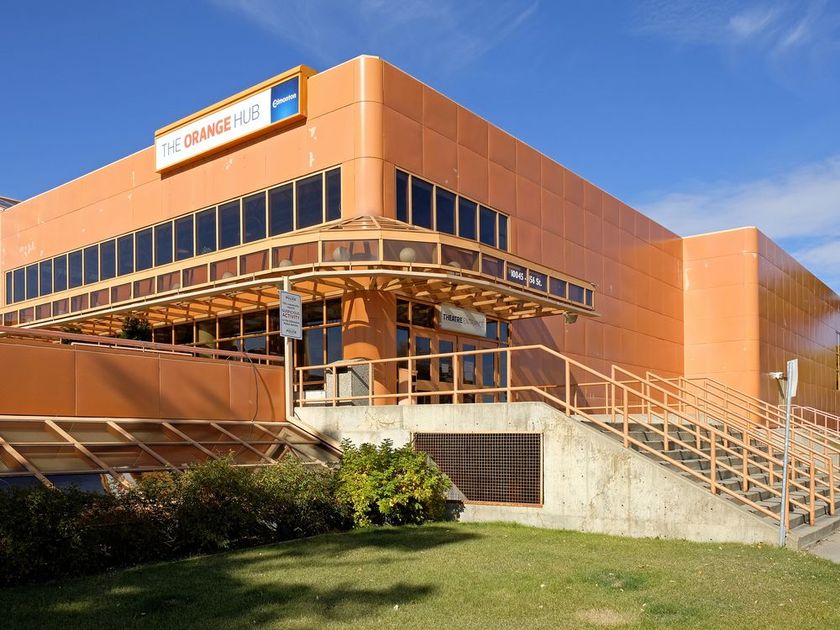 Why the Orange Hub?
As AdaptAbilities continues to grow, we are excited about the opportunity to offer services in new areas of the city, in addition to our current spaces. The Orange Hub is a unique collaborative space that allowed us to expand into a currently underserved area of Edmonton.
Services at Orange Hub include:
Community Connect;
Out of School Care;
Social Nights; and
Weekend Respite
How Do I Enroll?
If you're new to AdaptAbilities, please contact our Head Office at 780-431-8446 to set-up an intake meeting. If you are an existing AdaptAbilities family member, please fill out the form here. Activities are already underway in a temporary classroom – we can't wait for you to see the new space!
Who Else is at The Orange Hub?
We are excited to share the space with some other amazing local organizations including:
Ground Zero Productions
Gateway Chorus
Society for Talent Education
The Nina Haggerty Centre for the Arts
Edmonton Youth Pipe Band
Multicultural Family Resource Centre
The Red Road Healing Society
The Stony Plain Road Business Association
Yellowhead Tribal College
Sharing a space will allow for collaborative opportunities with other Edmonton businesses – a win-win!
Save the Date!
On Thursday, February 7 from 5 – 6:30 PM, AdaptAbilities will be hosting our Grand Opening event! Stay tuned to our social channels and blog for updates and registration. We can't wait to see you there!